OUR COMPANY
Mother Cutter is a local branding, design, screen printing & custom vinyl company located in Parker, Colorado. We started as many do in our home and have since grown into a small retail and production space.
We can assist any size company in fine tuning their brand, or developing products that show their brand off. We love to be creative and can work with you on any project from T-Shirts for your softball team, to a complete integrated marketing plan complete with promotional support and style guides to set up your team for success. We strive for great customer service, with personalized flexible and fast fulfillments as well as commitment to detail for each order and an excellent end product that will make us both excited for.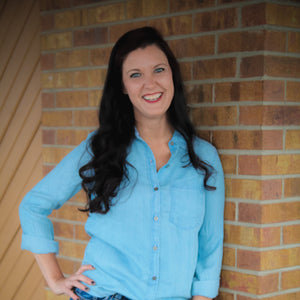 THE MOTHER CUTTER
Bonnie went to school for graphic design and photography. Her creative energy is endless. She founded Mother Cutter in our home doing custom vinyl signage and shirts. 5 years later she remains the creative force behind Mother Cutter making sure all of our work still has the same attention to detail it did when the business was founded. 
Bonnie oversees our client relationships as well as art design and vinyl.