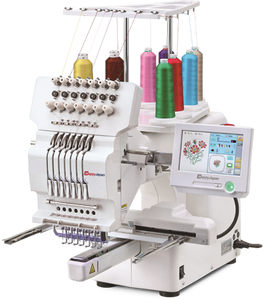 What is Embroidery?
Embroidery is applying any form of art onto fabric using a thread. Traditionally once done by hand is now usually done almost entirely by machines (or by grandmas' hands.) It's likely that you already have seen embroidery before in some form or fashion. Many organizations use embroidery for logos on apparel, or other fabrics, to elevate the quality and show off their brand.
What Can You Embroider?
We can custom embroider many things. As far as embroidered apparel we can do hats, beanies, t-shirts, jackets, hoodies, polos, workwear, aprons, and more! We can also embroider blankets, towels, patches - really most fabrics if you're unsure if its doable ask us.
How is Your Embroidery Priced?
Our embroidery pricing has to do with the number of stitches used on a specific design - usually this has most to do with how intricate the design is and how large the placement is. Note that every design requires a small digitization fee so that the embroidery machine can map out each stitch. If you have embroidery inquiries let us know.
Contact Us
For Order Inquiries Here's Some Questions We ask Everyone:
• What service are you looking for? (Screenprinting, Vinyl, Embroidery, Design, Fundraising, Something Else, or Multiple Services?)
• How many items are in your order?
• How Many Print Locations and What Size of Print? (Front, Back, Sleeve, etc.)
• How Many Colors in the Design?
• When Do You Need it By?